Meet Dr. Sabrina Weaver
How Wellness Found Me
Dr. Sabrina likes to say that she didn't find chiropractic, chiropractic found her! She always knew she wanted to be a healthcare advocate, she just didn't know where to start. It wasn't until her older brother, who is a chiropractor himself, introduced her to the world of natural healing and she realized how amazing chiropractic truly was. While she was not under care until she was older, she wishes she was adjusted from birth. Her favorite quote is, "As the twig is bent, so grows the tree", and that is why she loves helping children thrive under care from day one.
Credentials
The Ohio State University – Bachelor of Science in Cognitive and Behavioral Neuroscience
Life University College of Chiropractic – Valedictorian, Summa Cum Laude, Doctor of Chiropractic
Working toward Certification by the Academy Council of Chiropractic Pediatrics, CACCP
Member of the ICPA
Dr. Sabrina graduated as Valedictorian from Life University in Marietta, GA in March 2021. She was highly involved in the International Chiropractic Pediatric Association (ICPA) club during her time on campus and extensively trained with one of the biggest pediatric and prenatal offices in Atlanta. Through both of these experiences, she only continued to grow her passion for caring for pregnant mamas, children, and the entire family unit!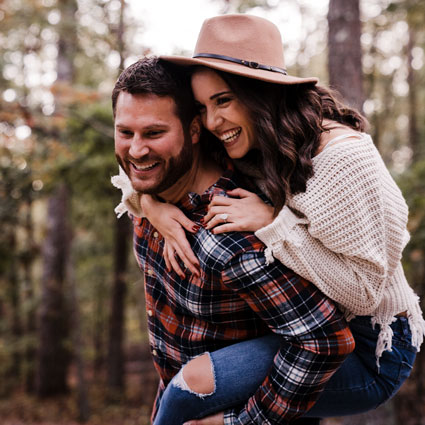 Life Outside the Office
After living in 3 different states, Dr. Sabrina and her husband, John have finally laid down roots in Napoleon, OH where they love spending time with family and friends. When they aren't spending time cheering on the Ohio State Buckeyes, you can find them traveling the world and experiencing new places. Their favorite travel destination to date is Italy, where the majority of Dr. Sabrina's family actually still lives!
At Innate Health Chiropractic we've seen hundreds of lives transformed. Dr. Sabrina is excited to help people heal and live a better tomorrow through chiropractic care! Contact us today to get started!
Patient Review
I look forward to coming to the office and seeing the gals and Dr. Sabrina! I am already seeing a difference in just a few visits in the problem areas and have already made appointments for my husband. We are very excited to see how his body reacts to the adjustments! I love the atmosphere of the office and the children's play area is so thoughtful— you literally thought of everything to make it a family-friendly experience as much as possible.
Faith K.
---
Dr. Sabrina Weaver | (419) 872-2255