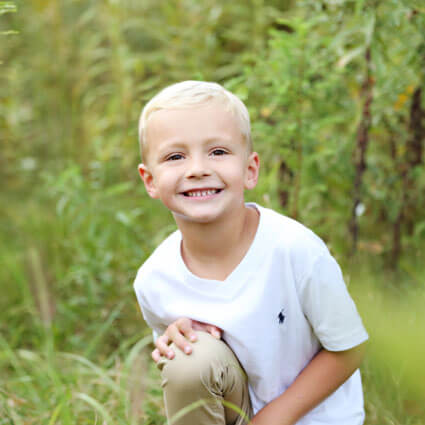 Innate Health Chiropractic Reviews
What Our Perrysburg Patients Say
At Innate Health Chiropractic we love when patients share with us their feedback and comments after chiropractic care. Please read our patient testimonials below to see what other people have achieved through their tailored treatment plans with us.
Share your stories too! Click here to send us your feedback so that we can help to spread the word about the benefits of natural Innate Health Chiropractic care.
For more information, or to schedule an appointment contact us today.
---
---
We were dealing with significant behavioral issues and were out of options. We had tried school counselors, changing our parenting style and this was our last option before turning to medication. I was making choices as his mother that reduced his responsibilities at home to keep the peace. I preferred to make one child do everything because she was more compliant. This caused guilt and stress in our home life. Any time we required him to do a chore or task he did not want to do, it was a minimum of 60 minutes of calming him back down. This included when we had to correct him for fighting with his sister.
Since coming to Innate, my son has experienced significantly more emotional control, he now enjoys knowing that he has the freedom to make choices and be content with the consequences, good or bad. My son enjoys control and happiness because he knows he does not feel stuck and overwhelmed all of the time. He is much more relaxed! When challenges arise, he is ready to face them. He is regulating his own emotions and even expressing deep empathy beyond his years.
-Mom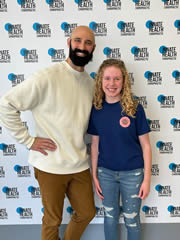 My daughter was suffering from migraine headaches up to 4 times per week. Some would leave her vomiting and unable to attend school. The only relief we could seek was over the counter medication. We noticed that over time, the medication was not working as it did initially; and we did not want to rely on prescription medication for a treatment. My daughter felt as though she had to always be prepared for an attack. We kept migraine medication at school "just in case" but most days, she would push through and then go home after school and sleep for the rest of the evening for the migraine to go away. Many nights she would not wake until the next morning. This made social life a bit stressful, because we always anticipated the possibility of a possible migraine if she would spend the night at friends houses.
After the first phase of chiropractic care with Dr. Rick, my daughter has gone from having up to 10-15 migraines a month, to now only 2 migraines in the past weeks since working with Dr. Rick. This has been such a positive impact on my daughter when it comes to school, soccer practices, and time spent with friends where the worry of a "possible migraine" is not in the forefront of her mind.
My daughter looks forward to her visits to the office and conversations with Dr. Rick. The office staff always greets us with a positive and welcoming vibe. We find the office staff/environment as a haven where stress and worry disappear. You can definitely feel the presence of God in all the employees. Thank you for all you have done! My daughter is so blessed to receive such positive results.
-Mom
My first appointment with Innate was wonderful! As a first time mom awaiting the arrival of my little one I wanted to make sure I was preparing my body for birth and bonus if I could get some relief from the hip pain that has caused some sleeping trouble in the third trimester. I saw Dr. Nick and my adjustments have been gentle and effective and for the first time in months, I have been able to sleep with very minimal hip pain! I'll be 38 weeks and I wish I would have started chiropractic care sooner in my pregnancy! Everyone is so kind and helpful at Innate and I look forward to continuing my care after baby is born.
-Rickie N.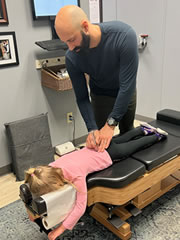 We started our daughter at Innate for overall health. We are working on keeping her dry throughout the night. She has been fully daytime potty trained since she was two years old, but we struggle with bedwetting. After being under pediatric chiropractic care, we are starting to see an improvement of staying dry. She stays dry during naps when she takes them and is staying dry through the night for most nights now. Everyone at Innate Health is wonderful! We walk into smiling faces greeting us and Dr. Rick is top notch on keeping up with our entire families overall health and giving helpful tips to tweak things we might need to help us feel our best.
-Mom
My treatments with Jordan are great. All question are addressed and clearly explained. Your staff is always friendly and very professional. They great you right as soon as you come in and great you by your name . I am very impressed.
-Bob
The second I walked in the door I was greeted with so much friendliness it made me feel at ease. I am so very sure that I am going to get relief from the pain I've had in my neck and back for several years due to being rear-ended by a car. I was at the point I thought I was going to be in pain forever. I'm already feeling some relief and I know it's going to keep getting better. Dr. Rick and the rest of the staff make you feel right at home.
-Kaye
Innate is AMAZING! It has been a phenomenal experience with Innate from the beginning. I appreciate your whole team, their compassion, and the progress they have helped me make to be able to feel normal again and walk/stand up straight. It has allowed me to enjoy time with my family and kids again without fear of pain or immobilizing myself.
-Shawn
Overall impression of staff was that of welcoming! Everyone was smiling and friendly and made me feel very comfortable. The doctors are both very warm and welcoming. The level of expertise is fantastic. Further experience with Innate Health has only improved my positive feelings.
-Peggi
Innate Health has been AMAZING!! Dr. Rick has been able to help relieve my sciatica pain and some of my pregnancy back pain that I had been experiencing. I highly recommend them to anyone who is expecting or just needs some adjustments to relieve pain. They treat you like Family and the front office staff are like friends.
-Heather
We came to Dr. Nick with a very fussy and premature baby. We weren't sure what to expect but sure had high hopes. Our little girl was in constant discomfort and often times, pain. She had been "diagnosed" with silent reflux. Our pediatrician explained to us that it is hard to diagnosis but all the symptoms were present. He gave us the option to start medication. We discussed visiting Dr. Nick…he was on board with the decision. After just 1 visit, we had a brand new baby!!! After each visit, we are seeing more and more positive outcomes from Dr. Nick's care. Thank you Dr. Nick and all the staff at Innate! We are so thankful for all that you have done for our precious babe.
-Kahl Family
Above all else, the overwhelming joy you feel radiating from the staff makes me feel confident in my choice to bring my son to Innate. Everybody makes me feel wanted and welcomed and not like just another number on the wall. I'm very satisfied with the care provided. The staff listens with intention and not just to nod their heads. I don't think I could have taken my son anywhere else to receive this level of care. As well, I'm truly encouraged when I walk in and see the foundation of faith being worn on their sleeve. Faith is important to our family and it just makes it that much better for us to be a part of this environment. Even in the short amount of time that we have been coming I have noticed a tremendous difference in the issues my son had been facing. I couldn't be happier with the care he is receiving and I can't repeat that enough.
-Hummel Family
The staff at Innate have exceptional customer service skills. From my first phone call to my most recent visit, they are genuinely concerned with your goals and needs of care. I came in with a frustrating shoulder problem which restricted my range of motion, affecting my ability to pick up my son and a long list of other basic tasks. I began to see noticeable differences by my 3rd visit and by my 6th visit, full range of motion had returned. At first, I was nervous and alittle doubtful that this avenue of care would solve my problem, but it has. I am so thankful our family chose Innate and can't wait to continue to see the benefits of chiropractic care for our entire family!
-Collett Family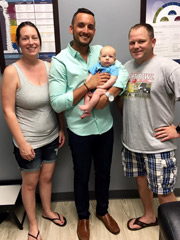 "I was 36 weeks pregnant and my baby was breech. I wanted to avoid having an external cephalic version to turn him or a c-section. Someone suggested finding a chiropractor who specializes in the Webster Technique.
I found Innate Health and started care under Dr. Nick. After about 7 adjustments my baby was head down – the Webster Technique was a success!Dr. Nick and his team were very accommodating as I had a small window of opportunity to have my baby turn. Everyone was very friendly and welcoming!"
-Amanda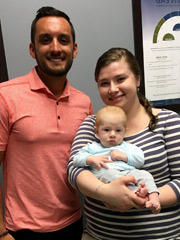 "Since beginning care under Dr. Nick, our son does not arch his back or turn his head to the left right away when I lay him down to change him anymore. He now looks up instead of to the left when laid down. He also sleeps better on his back now. Our son is much happier in his car seat and does not cry and scream nearly as often as he used to. I'm sure this is because his neck is not causing him pain and discomfort anymore – he seems much happier in general!
Grace, Jessie, and Dr. Nick have all been excellent! They are very friendly and helpful. I love that you have a room to nurse and change my son. I have never been to an office that has this luxury and it has been wonderful! We are so happy with the care that we have gotten!"
-Kara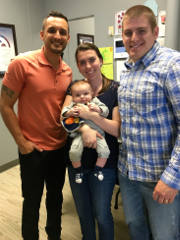 I found Innate Health Chiropractic online when I was pregnant. I was looking for a chiropractor that worked with pregnant women and when I saw that Dr. Nick was a Christian, I knew that I wanted to give the office a try! I really liked what they spoke of on their website about their beliefs.
My husband had old sport injuries that were always flaring up, especially when we would work out. He was having limited motion in his shoulders because of it. He also was having hip issues with wearing his heavy police belt. He had always ignored his pain problems and just checked it up to playing ball. It was limiting his ability to work out, was affecting his sleep, and was constantly causing him pain.
After our son was born, He was having difficulty eating and was also having problems with stomach pains.
Chiropractic care has been great for our family! I had a great natural delivery and I'm feeling healthy. My husband has motion back in his shoulders again and is back to working out and feeling much better. Our son is growing like crazy and now eats like a champ! I love that the three of us get to now go together and make it a family affair!
Dr. Nick, Grace, and Jessie are such a warm and welcoming staff and team to be served by. They remember small tidbits about your life to make you feel like an integral part of the office and make you instantly feel comfortable. Dr. Nick is helping our little family to feel well and be in top running condition. We are new to the area and our visits to Dr. Nick and the team were a big part of making this area feel like home. We always go in happy, and always leave even happier and feeling great. I would recommend Innate Health Chiropractic to anyone who wants a life change for the better!"
-Abby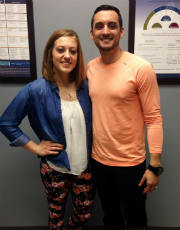 I came to Innate Health Chiropractic for a pain behind my shoulder blade and later told Dr. Nick that I had a tingling, burning sensation in my legs whenever I would do more than walking. This sensation in my legs started 2 ½ years ago and my back pain began this past fall. I could not move, exercise, practice, play, train, lift, walk up stairs – basically nothing that I did everyday of my life before the pain. I had various tests done, tried multiple vitamins and supplements, and therapies, but was still in pain.
A friend referred me to Innate Health Chiropractic, and since beginning care under Dr. Nick, my leg pain is COMPLETELY GONE! I literally have been given my life back. I can do whatever I want again without pain!
Read More of Mackenzie's Story
The first time I walked into the office, I was instantly impressed. There was Christian music playing, Grace knew my name when I walked in, and I was welcomed warmly. I started coming frequently and loved watching the documentaries and seminars playing in the warm up area. It arose so many questions in my mind about my future, and Dr. Nick was open to them and gave me so many answers that have helped me with nutrition, and Jessie was always a smiling face for me to walk into. The complete atmosphere and ideals of Chiropractic have made me totally flip my future plans around. I am now planning to go to Chiropractic school to follow Dr. Nick's footsteps in changing people's lives! I am so blessed to have found Dr. Nick and Innate Health in general. They have truly given me my life back and saved it in other ways. I would recommend absolutely anyone to Innate Health because I have no doubt that they will have as great of an experience as I!
-Mackenzie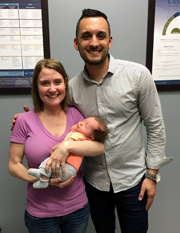 We brought our son in to see Dr. Nick at a little over a week old for wellness. He was born via c-section and we wanted him to get adjusted. He was having a hard time nursing, especially on one side. He latched on fine, but didn't want to nurse. One day, I only nursed him twice. He seemed hungry, but just didn't want to nurse.
After his first adjustment, he nursed great on both sides! Immediately he was more comfortable. In the next week, he gained 13 oz and began to nurse every two hours. He just seems so much more comfortable now."
-Lorin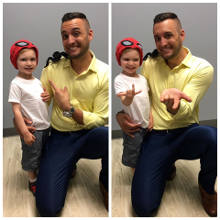 "Our son began having ear infections at 8 months old, and continued to have them for 2 1/2 years. We were unsure as to what caused them, but we tried many things to help. Antibiotics and Ibuprofen were only a temporary fix and his ear infections would return. He then had ear tubes put in, which decreased the frequency, but we still had some during this time. It was emotionally draining not only for our son, but also for us as parents! It was so hard to have him be so sick – putting him in the bath when his temperature was so high and seeing him in such pain. He had been extra whinny in the past 6 months, before starting chiropractic care.
A friend recommended Innate Health Chiropractic to us, and since starting care we have experienced wonderful results! Our son has had NO ear infections so far since starting chiropractic care! Our biggest change that we have seen is that he is not waking up whining from his naps. He is playing more, playing independently, and is not as clingy.
At first, we were skeptical that chiropractic care would help – but now we are convinced that it is working! Grace, Jessie, and Dr. Nick all have beautiful, unique, and humble personalities. God's love is ever present at your office! Everyone can see the hands and feet of Christ at work there – keep up the amazing work you all do! Thank you for everything."
-Tiffany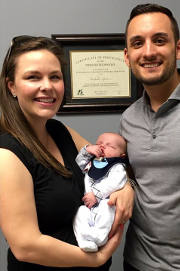 "I had an uncomplicated pregnancy with my third child up until 37 weeks, when a routine ultrasound showed my baby had flipped transverse. I had one week to let him turn or they would take him via c-section. I went into panic mode trying inversion techniques and looking for a chiropractor who was certified in the Webster Technique. I called Dr. Nick's office and was greeted by a friendly voice, who instantly put me at ease. They got me in that day to meet Dr. Nick and begin the process. That night, after my first adjustment, I felt a lot of movement and pressure. He had flipped! I continued with care and at 41 weeks had my son naturally, with no complications!"
-Caitlin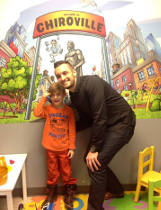 "Our son has always had various behavior and sensory issues that have been worse when in school, and previously a daycare setting. Even when he really truly wanted to follow the expected behavior, he physically couldn't. He was to the point of destroying his kindergarten classroom, running all over, throwing things, spitting, and physically attacking his teacher. This
was causing him a lot of problems at school and with his friends. He was about to be kicked out of school as a kindergartner! He had also been a trouble maker when playing on sports teams because he couldn't listen and follow directions.
We have tried Occupational Therapy for sensory integration, as well as diet changes. The Occupational Therapy was helpful, but with limited short term results, and the diet changes were helpful but not enough. We have also tried Cranial Sacral Therapy with positive, but limited results.
We came to Innate Health Chiropractic after hearing about them through a local moms Facebook group. Since starting care under Dr. Nick, our results have been amazing and life changing. Our son went from being extremely disruptive in the classroom and not getting much work done, to completing all of his areas and having bursts of learning in math and reading! His energy can still accelerate to levels that need brought down, but now with a reminder he can put the brakes on himself!
The staff at Innate Health are very professional and personal. It is nice that the staff all know you by name and are so friendly. Our results have been wonderful and it was amazing that our son had huge improvements after just his first few adjustments. We finally have help for the problems we have been dealing with for 5 years. That relief has brought me to tears whenever I think about how he is finally getting help!"
-Brandy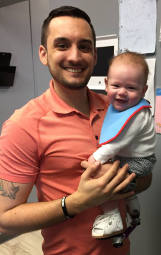 "Our son was born with clubbed feet and had to be in casts from 5 days old. He also had a lot of digestive/stomach issues pretty early on. We tried 4 or 5 different formulas to try and help with his belly issues but nothing really helped. He never had a bowel movement without screaming through it. He was just a fussy/gassy baby in general and cried a lot! He just did not seem to be happy unless he was being held and I knew that I could not start that habit. He hated to sleep on his back, so for the first month we held him while he slept or we put him in his swing because he did like that. We later discovered he slept so well on his belly that we just opted to have him sleep like that even though it is preached to not belly sleep.
We needed our sanity also, so if this is how he slept best then we just let him. He was diagnosed with silent reflux around 2 months and we did see some improvement with the meds, but not too much. I was also concerned that maybe the heavy casts he wore on his legs were making it hard for him to go to the bathroom. Most babies can bring their legs up with a belly ache but he could not do that very well.
We tried the gripe water and gas drops along with the Zantac for his reflux in hopes that it would ease his belly aches, but nothing really helped. Gripe water did calm him a bit but that also stopped working after a while. I had to return to work after 8 weeks and I was nervous about leaving him with our babysitter because I knew he cried/fussed a lot and I could not
expect her to give him 100% attention with other kids she also watches. We had our parents watch him more for that reason.
I found out about Innate Health through Facebook. I was reading a testimonial from a mom and her daughter's symptoms sounded just like our sons. I ended up calling the next morning! We started seeing Dr. Nick when Nicholas was about 2.5 months and within a week of his first adjustment we were seeing great results! He was happier, sleeping anywhere from 8-12 hours at night, and having normal bowel movements without screaming. We have also been able to wean him off his reflux meds! He loves getting his adjustments also, he will laugh and smile at Dr. Nick the whole time! We are so pleased with his results and my husband and I can actually get sleep. We cannot say enough great things about this office! Everyone is so helpful and super nice. Grace, Jessie, and Dr. Nick have been so helpful with every question we have had. I would recommend Dr. Nick and his staff to anyone in a heartbeat! Thanks for everything you have done to make our little guy happy again!
-Sara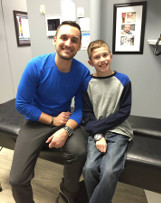 "Our son has always been a very energetic child. He had a hard time sitting still in school and focusing on the tasks at hand. He required sensory breaks throughout his day, as well as the use of a weighted vest during circle time and fidgets to keep his hands busy. Because of all these interventions needing to be put in place, we decided to have him tested for ADHD. Even though we knew it was coming, getting that ADHD diagnosis was difficult because we did not want to medicate our child, especially at the age of 5. We decided to try medication because, as teachers, we had seen how much it helped other children and hoped it would help him. It did. The difference was amazing. For a child who could not sit still for more than 2-3 minutes to sitting at the table for over an hour putting a puzzle together was unimaginable for us. We knew we made the best decision for us.
As our son got older, he began to twist his hair when he was under a lot of stress or trying hard to concentrate. We were worried about this, but the doctor said as long as he wasn't pulling his hair out it was okay. It was just his way of releasing his energy while focusing. He wasn't pulling out his hair, so we ignored it and let it go. Fast forward 4 years, and he began twisting his hair again. However, this time he was pulling it out. He had twisted and pulled out so much hair that he had created a large bald spot on the front of his head. We were upset and frustrated because we did not know what to do to help him. We were looking into taking him to an ADHD clinic at Ohio State, Cleveland Clinic, basically anywhere we could get help. We did not want to increase the dosage of his meds or put him on other medications just to help this. We wanted to find an answer.
As all of this was going on, I had a random conversation with a co-worker and He told me about how his grandson was chewing on his nails and after a couple of visits with Dr. Nick, he stopped. I thought, if it could help his grandson stop biting his nails, maybe he could help our son stop twisting his hair. Thus began our journey with Innate Health Chiropractic. I called that next day and he had his first visit only a few days later. We began our journey with Dr. Nick in November and started seeing positive results in the first couple of weeks. Our son has since finished his initial care plan, but continues to go twice a month for wellness visits. Since going, he has stopped twisting his hair and has not needed any additional medication or increased dosages.
Our son absolutely LOVES going to Dr. Nick. We cannot say enough great things about Dr. Nick and his staff. They are all so welcoming, friendly and helpful. They take the time to answer any questions we have and make sure he is comfortable with everything that they do. It has been such a positive experience for us. We cannot say enough good things about Innate Health Care and its staff. We can't thank them enough for helping our son!"
-Emily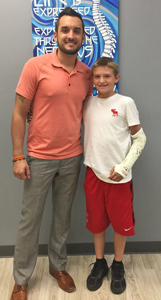 "Bedtime has been an issue for many years, but 3 years ago it got even worse. Kanyon would have stomach aches and have trouble breathing at bed time. He would also wake up all through the night, waking up my husband and I. We were all exhausted and frustrated. He would get very upset because he wanted to sleep but his mind wouldn't let him. At this point we were willing to try anything, so friend of ours suggested that we make an appointment to see Dr. Nick.
After a couple of months of care under Dr. Nick, we not only saw improvements in Kanyon's neurological scans, but also in his sleeping habits. He officially sleeps through the night! Not only is his sleep solid, he doesn't have trouble getting to sleep anymore. This has improved all of our lives since we are now getting proper sleep. Dr. Nick and his team are amazing! Not only are they extremely friendly and welcoming, they are very knowledgeable. Dr. Nick was able to explain to us physically, why Kanyon was having sleep anxiety, and how we would fix it. Kanyon's most recent neurological scans show that Dr. Nick did what he said he was going to do! We are very grateful!"
-Niki (Kanyon's Mom)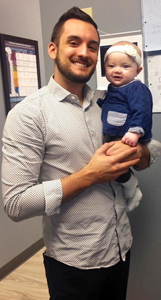 "My daughter was daignosed with Acid Reflux at 5 weeks old. She was miserable and had inconsolable crying. We had to hold her upright 24 hours a day. Our family life suffered and we were all very sleep deprived and miserable. We even purchased a special necklace that was supposed to help with Acid Reflux, and she was put on a very high dose of Zantac 3x/day. I had read about chiropractic care for babies with reflux on a mom's blog. I was desperate so I Google searched pediatric chiropractors and found Innate Health Chiropractic.Since starting care under Dr. Nick, my daughter is so much happier. I didn't realize how unhappy she was until she became happy.
On day 3 of her care, she woke up cooing, babbling, and blowing rasberries! She is so much more smiley and giggles so much more now!I've always believed in chiropractic, but had never really considered it for babies. Dr. Nick is so gentle with my daughter and she has started liking her adjustments. The office is amazing! They are so friendly and caring right from the start. They genuinely care about us. I'm so happy we found them!"
-Mandy
Initially I was nervous and almost canceled my first appointment. But I had heard so many positive things from friends, that I decided to follow through with my appointment. Grace and Jessie were so welcoming and friendly, and the office had such a positive atmosphere.
The testing that we did gave concrete evidence to support what I was experiencing symptom wise, and a measure to base progress on in addition to symptom relief. I felt extremely hopeful after the first visit, and even more hopeful after the second visit when Dr. Nick went over the testing and we developed a treatment plan. I am really looking forward to working with this group!
-Joelle
---
Innate Health Chiropractic Reviews | (419) 872-2255